In honor of Women's History Month, we're celebrating women who've had huge impacts on the feminist movement; women who 's life's work is about empowering and celebrating women.
And for those women who have been making a strong case for generations, we celebrate yooooou!
fem·i·nism
noun

the advocacy of women's rights on the grounds of political, social, and economic equality to men
…dedicated both her life and her creative talent to confronting and addressing the injustices of racism, sexism, and homophobia.  Concerned with modern society's tendency to categorize groups of people, Lorde fought the marginalization of such categories as "lesbian" and "black woman,"… empowering her readers to react to the prejudice in their own lives.  Both her activism and her published work speak to the importance of struggle for liberation among oppressed peoples and of organizing in coalition across differences of race, gender, sexual orientation, class, age and ability. Her works include: I Am Your Sister: Collected and Unpublished Writings of Audre Lorde
, Sister Outsider: Essays and Speeches (Crossing Press Feminist Series)
, The Uses of the Erotic: The Erotic as Power, Woman Poet—The East, Zami: A New Spelling of My Name
"

"…is a respected economist and writer known as an authority on politics, economics, gender, race, national affairs, and the workplace.  A scholar, Malveaux researched and taught economics, public policy, and African-American studies at University of California at Berkeley.  Appearing frequently on television, her own radio show and her syndicated column has appeared in some 20 newspapers across the United States since 1990. A self-described "poet/writer/economist," Malveaux's academic training may be in economics, but she has explored some of contemporary American culture's most complex issues in her writings [including], Black Women In The Labor Force
(MIT Press Classics), [coauthor], and coeditor of Slipping through the Cracks: The Status of Black Women
."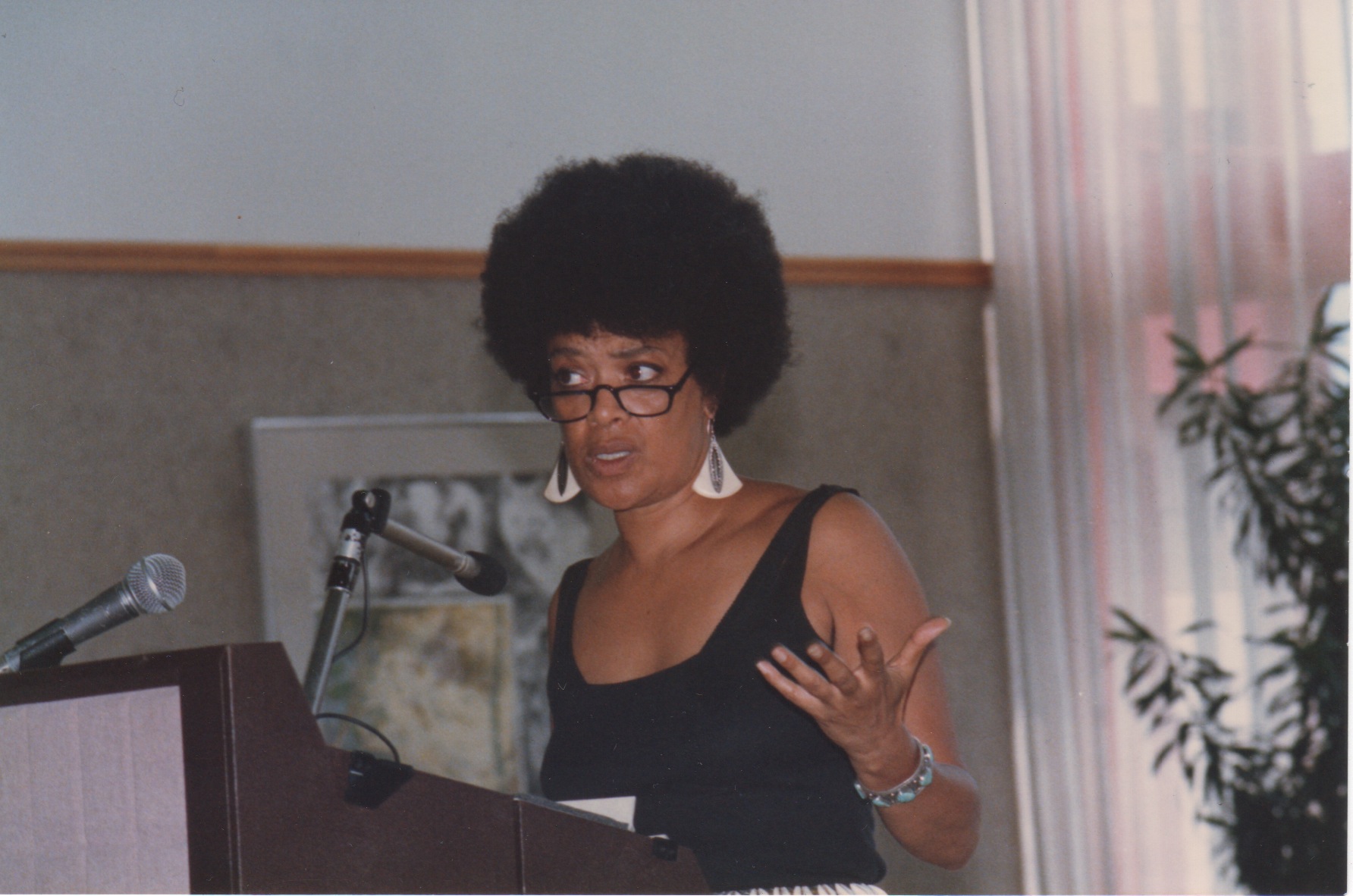 …born Miltona Mirkin Cade, was a writer, activist, feminist, and filmmaker. Bambara edited and published an anthology of non-fiction, fiction, and poetry, entitled The Black Woman: An Anthology
. An important product of the Black Arts Movement, The Black Woman
was the first major feminist anthology featuring work by Nikki Giovanni, Audre Lorde, Alice Walker, Paule Marshall, and others. The genesis of the anthology, Bambara says, 'grew out of impatience with the lack of writing for African-American women by African-American women.' 


"Academic administrator and black women's studies professor, was born on June 1, 1946 in Memphis, Tennessee; Guy-Sheftall was taught to work hard on her studies and to prepare for an independent, productive adulthood (Guy-Sheftall graduated with honors from Manassas High School in 1962, at the age of sixteen). In 1971, the English professor [at Spelman College,]  decided to help broaden the Women's Studies Movement to include issues pertinent to African Americans by editing books of literature by African American women and publishing articles about black feminism. She later went on to co-edited Sturdy Black Bridges: Visions of Black Women in Literature
, the first anthology of African American women's writings."
The following two tabs change content below.
"...I have one of those VERY LOUD, stupid laughs. If I ever sat behind myself in a movie I'd probably lean over and tell myself to please shut up." - Author, JD Salinger
Latest posts by Ben Wills (see all)