Are you upset about the end of Hot Girl Summer? Do you still want to channel the City Girls in the fall and find out where the bag at? Is Joanne the Scammer one of your fur slaying heroes? Well, I have a book recommendation for you!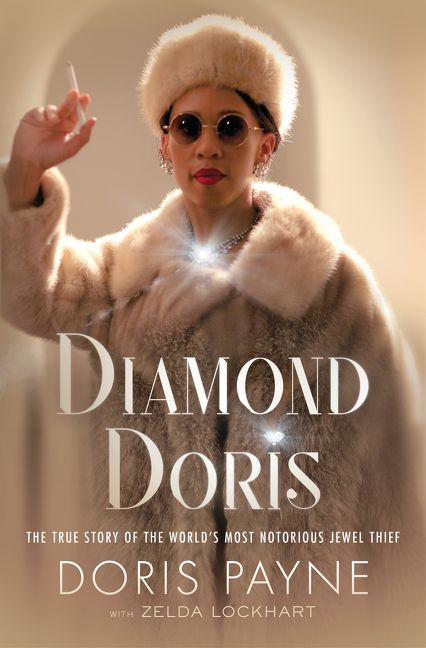 Hardcover: 288 pages
Publisher: Amistad
Language: English
ISBN-10: 0062917994
Synopsis
If you've ever seen the documentary 'The Life and Crimes of Doris Payne', this is the memoir from that woman.
This book is divided into four sections that highlight what your man (or sugar daddy) should be looking at when purchasing fine jewelry for you: Color, Clarity, Cut, and Carat!
Color: Doris started her memoir in her coal mining hometown of West Virginia. She grew up poor, in an abusive household, and with little education. She idolized what she saw in media and that was not black women. This was in the 40s which also came with blatant racism. An incident with a local store owner is how Doris described discovering she had a gift with making people forget.
Clarity: Doris has clarified that she has the communication skills necessary to make store clerks forget to remove the jewelry she tries on. Confusion and familiarity are the goals. She makes some connections and starts diamond heists all over the country.
Cut: Doris is a talented professional in the robbing stores blind industry. She breaks down the history of how diamonds are acquired by jewelers so you will lose sympathy for the store owners. Eventually she got too hot in the US, so she took her talents to Europe.
Carat: The weight of everything came down on Doris. She's aging and life is catching up to her. People close to her are inevitably dying. Technology has advanced and she can no longer fool the police.

My Review
One of the best memoirs I have ever read! I stan a gorgeous, graceful, and guilty Queen. She was stealing and scamming throughout the Jim Crow era which was a very rough time for black people. She had me on edge not knowing if she would get caught. And as she explains the history of the jewels, the shame I felt for rooting for her disappeared. She also gave me some short-lived inspiration but I don't do jail (FREE JT though).

Remember, in order for you to scam so gracefully as Doris, your heart needs to be colder than Chicago in February. And you need to purchase this book ASAP so you can learn how Doris did it.
The following two tabs change content below.
Always reading. Sometimes traveling. Never not having fun. I run www.supportblackauthors.com. I'm 1/2 of the Hot Girl Book Club podcast. Catch me locally in the DC metro literary streets or at temikacage.com
Latest posts by Temika Cage (see all)