October is Mocha Girls Read anniversary and this year we are 5 years old.  5 years long and 5 years Mocha Girl strong.  And for all the members who have been with us since day one…Thank you!  For all the members who are newbies…Welcome!  All of you Mocha Girls are the reason we are still here.  As a thank you, we are hosting giveaway all month long.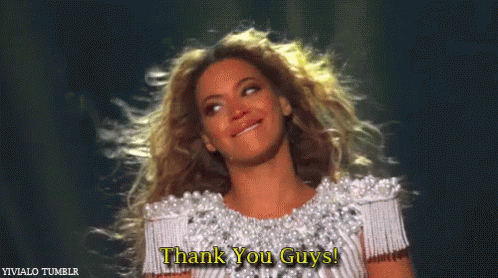 Today we are giving you a chance to win a copy of Mocha Girl author Amanda Monocrefe's book The Painted Lady.  Yes!  One lucky winner will receive a copy of this book as a Thank You for just being a Mocha Girl.
And don't forget to check out the other giveaways going on right now.
MGR Anniversary Giveaway: Romance Book Pack (Ends 10/26)
Book Synopsis
Sometimes the risks may not be worth the sacrifice…
Asha St. Claire is a young single mother who was willing to sacrifice whatever it took to secure financial freedom for her and her little boy. She believed those sacrifices finally paid off when she won a full academic scholarship to Natchez State University, a remote Mississippi college hundreds of miles away from her Chicago home-town. What she wasn't aware of, however, was that in order to accept the scholarship, she would be forced to leave her son behind. Determined on becoming economically secure, Asha sacrifices her immediate wants, accepts the scholarship, and permits temporary custodial rights of her son to her mother in order to pursue her degree.
Still reeling from the separation from her son, Asha is completely caught off guard when she meets Delphi, a man who not only rattles her focused and well laid plans for the future, but also every sensory nerve that makes her a female.
Delphi has everything Asha could ever want; however she finds he often holds back if pressed to reveal his past. Can she trust him enough to move forward and build the secured future she's dreamed of? Or is his constant hesitation a sign that he is completely wrong for both her and her son?
Delphi Allen is a man who knows what he wants-and what he wants is Asha. In his single-minded pursuit, he chooses to ignore past events in his life that could negatively impact both their futures. Can he convince Asha that her current choices won't make her happy without revealing secrets he's tried to forget?
Or will his decision and her sacrifice ultimately cost them both?
New Adult Contemporary Romance: Due to strong language and sexual content, this book is not intended for readers under the age of 18
Author Bio
My name is Phyllis Bridges, and I write under the pseudonym Amanda Moncrefe. I've been a Mocha Girls Read member since 2013. I was a reader long before I became a writer. I like fantasy, paranormal, romance, and erotica. My favorite books have a bit of those genre flavors mixed in.
Keeping busy as a Mom, surrounded by friends who are just as crazy and jazzy as I am while still holding my full time job, I like to use my down time to create and put to paper my own stories.   I will strive to have my characters, after a bit of soul-searching reconciliation, receive everything their heart desires–even if their heads are too stubborn to see it.
Links
Website: http://www.amandamoncrefe.com
Goodreads: https://www.goodreads.com/author/show/14224991.Amanda_Moncrefe/blog
Facebook: https://www.facebook.com/amandamoncrefe
Twitter: @AmandaMoncrefe
Amazon Author Page: amazon.com/author/amandamoncrefe
~ Please use the Rafflecopter below to enter.  New Adult Contemporary Romance: Due to strong language and sexual content, this book is not intended for readers under the age of 18. Ends 10/26 ~
a Rafflecopter giveaway
Save
The following two tabs change content below.
Founder of Mocha Girls Read book club. But basically, just another girl who loves to read and then read some more and wants to meet others like me. If you add a cup of green tea with lemon and honey I will be overjoyed.
Latest posts by Mocha Girl Alysia (see all)