I accidentally posted the evening mini challenge way to early.  So I googled a few read-a-thon mini challenges to and ran across an interesting one from See Steph Run.  But Steph's mini-challenge was called "BAD BOOK MINI CHALLENGE".  It looks like fun and interesting.  So I thought … hey why not do a mini challenge like that. 
So first, thank you Steph for thinking of this and hosting this mini-challenge in October for the Dewey's 24 Read-a-thon.
Instructions
So here is how this one works.  "For this challenge, you'll have to guess the book from it's 1-star Amazon rating. The ones I've chosen are all popular books, so even if you haven't read them, you've no doubt heard of them."  – Steph. 
Prize
My pack with one new ARC.

To get an entry, simply participate by commenting below with your guesses (incorrect and one-off guesses count, too). Just make sure you include contact info so I can get back to you should you win!
For an extra entry, correctly guess the 5 bonus books. Winner will be randomly selected from the entries that are submitted.  Answers and winner will be revealed post-read-a-thon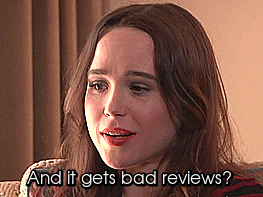 The 1 Stars

 "It was very difficult to even read the first chapter of the book due to the enormous amount of profanity. It seemed as if the author felt compelled to insert a curse word after every three words or so. The book is ridiculous. The author is definitely not a role model for the mother of anything. I immediately and happily returned the kindle book."
"After the movie's success I had high hopes for this novel but was very disappointed. The author devoted the majority of his efforts to name dropping designers while neglecting plot and character development. The result is a book as shallow and vapid as the characters in the novel. Don't waste your time."
"I bought this based on the rave reviews. Half way through it I went back to check if I'd missed that it was YA. This whole book could've been a short story without losing a thing. It's been padded with uninteresting side plots, rambling, unnecessary back stories and more banal information about Shaker Heights than you can shake a stick at, not to mention photography. Without giving anything away, the topic is ageless and polarizing. Greek plays have been written on it. But, in this book it's presented over halfway through via characters other than what the first half of the book went on and on about. Unfortunately, the writing does not make up for any of this. I think teenage girls would enjoy it. I did not."
"I heard a great deal about this book and was intrigued … There's always room to read more, be more education and compassionate about race relations. But this book totally was a turn off. The writing was poor, unnecessary and endless cursing, stereotypes that pushed the point of diminishing returns. As a high school administrator I certainly support dialogues on diversity and race relations… but this book provides no framework by which to hold a meaningful conversation. Not worth the time to read."
"Boring! The only semi-interesting plot line was that of Celeste. The other characters were a snooze fest and there way too much time spent discussing the trials and tribulations of kindergartens! Waste of time."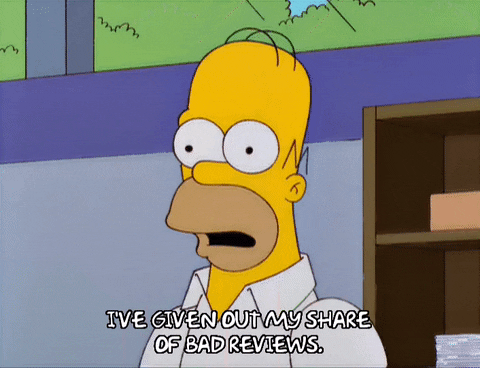 Bonus 5 (Hint) The Classics

"Having heard about the book forever but never saw a movie of it, I thought it would be like Jane Eyre. Wrong wrong. Endless vapid dialogue about money and marriage. None of the beautiful language and poetry of Bronte."
"After reading East of Eden years ago and really loving it, I picked this up, thinking it would be similar in style or, at the very least, worth the time spent.  Honestly, I'm glad it's so short, as it took me just about an hour to read – but even then I had to force myself through it."
"This is supposedly a classic. The boy in this book just seems like a maladjusted, not particularly bright or likable kid. I gave up about 2/3 of the way through. I was hoping it'd get better, but I skipped to the last page. It didn't. I'm not sure why this is a classic, but I now understand why the author went underground after having written it."
"I like my science fiction to be at least half way believable. ______[book title]_______ has the worst science I have ever read and this leaves the future world setting of the book totally unbelievable and therefore very annoying. The premise is all printed material is illegal and when found is burned and the owner arrested. So one would think the setting would be rather primitive because there is no knowledge. But there are jets, large buildings, electricity, clean water, a telephone system, flying jet packs, a monorail, and many other things that require written materials to build and maintain. I just could not suspend disbelief enough to get interested in the book."
"Give this book to your daughter as an example of how not to live her life. It seems like a collection of many women's pathetic life stories stung together to make a turn of the century pulp fiction. I cannot believe schools require this in a literature class considering all the other great African American authors available."
The following two tabs change content below.
Founder of Mocha Girls Read book club. But basically, just another girl who loves to read and then read some more and wants to meet others like me. If you add a cup of green tea with lemon and honey I will be overjoyed.
Latest posts by Mocha Girl Alysia (see all)